ready to feel better?
mental health counseling and so much more.
About
mental health and more
I'm juli steinocher, founder of mindbodylab. I'm a licensed mental health counselor (LMHC) (MH9255) licensed massage therapist (LMT) (MA56583) (MM23928) certified personal trainer (CPT) certified ACE health coach (CHC) diplomat comprehensive energy psychology practitioner (DCEP) certified EDEN Energy Medicine practitioner (CEEMP) certified EFT Practitioner certified advanced PSYCH-K practitioner I am a mental health counselor providing my clients more than a couch and kleenex. We don't just talk. We help move the beliefs, emotions and traumas causing your foggy, sad or angry mind and work too with your body showing signs from the daily fight/flight or freeze. I get results fast. You can feel better today. Along with my practice at the lab, I've found many special caring professionals willing to to join me on a journey to feeling better. Currently practitioners at the lab include: Treatment Room II Unwind Facials Tami Gower, Skin Care Specialist 727-403-3462 Facials, Organic Skin Care Derma-Plane Brow Waxing & Tinting Treatment Room III Radiant Palms Dawn Laine, LMT, CLT MA60345 727-560-4629 Massage Therapy Manual Lymphatic Drain Treatment Room IV Siera's Serenity Spa Siera Byrd, LMT MA81495 727-226-9183 Massage Therapy Skin Care Specialist Call + Schedule directly with practitioners Tami, Dawn and Siera. To request an appointment for Juli, click the appointment button below.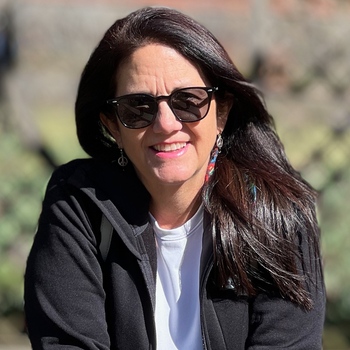 Juli Steinocher
Mental Health For Mind and Body Care
Services
Our center offers so many ways to feel better
Trauma
Anxiety
Social Anxiety
Burnout
Work Stress
Chronic Pain
Divorce
Emotional Abuse
Family Conflict
Fears/Phobias
Grief
Infertility
Career Counseling
Coping Skills
Existential Crisis
Panic Disorders
PTSD
Self Esteem
Sleep or Insomnia
Stress
Women's Issues
Approaches
Eastern Medicine
Somatic
Holistic Therapy
Positive Psychology
Energy Psychology
Emotional Freedom Technique (EFT)
Behavioral Therapy
Cognitive Behavioral Therapy (CBT)
Family/Marital Therapy
Gottman Method
Now offering at the lab
Massage
Neurolymphatic Drain
Facials
Fees
50 minutes: $110
30 minutes: $60
45 minutes: $80
Location
A Private Location on St Pete's West Side